Dr Sara Thomas, Scotland Programme Coordinator for Wikimedia UK
On International Women's Day, I ran training for long-term Wikimedia UK partners Protests & Suffragettes and Women's History Scotland. The editathon focused on Scottish Suffrage(ttes), and is just one of a series of events that they'll be running over the next few months.
A few days after the event, I was tagged in a brilliant Twitter thread from one participant and new Wikipedia editor Becky Male. Becky had been working on the Hunger Strike Medal article. I was really struck not only by her new-found enthusiasm for Wikipedia editing, but also by this quote: "Knowledge activism matters because, for most people, Wikipedia is their first port of call for new info. I did the Cat and Mouse Act in GCSE History. Don't remember learning about the medal or the names of the women.."
We often talk about Knowledge Activism in the context of fixing content gaps that pertain to voices and communities left out by structures of power and privilege, and how the gender gap manifests in different ways on-wiki. I thought that this was a great example of how the Wikimedia community's work is helping to address those gaps, so I reached out to Becky to ask if she'd like to write a blog for us which you can read below. Thanks Becky!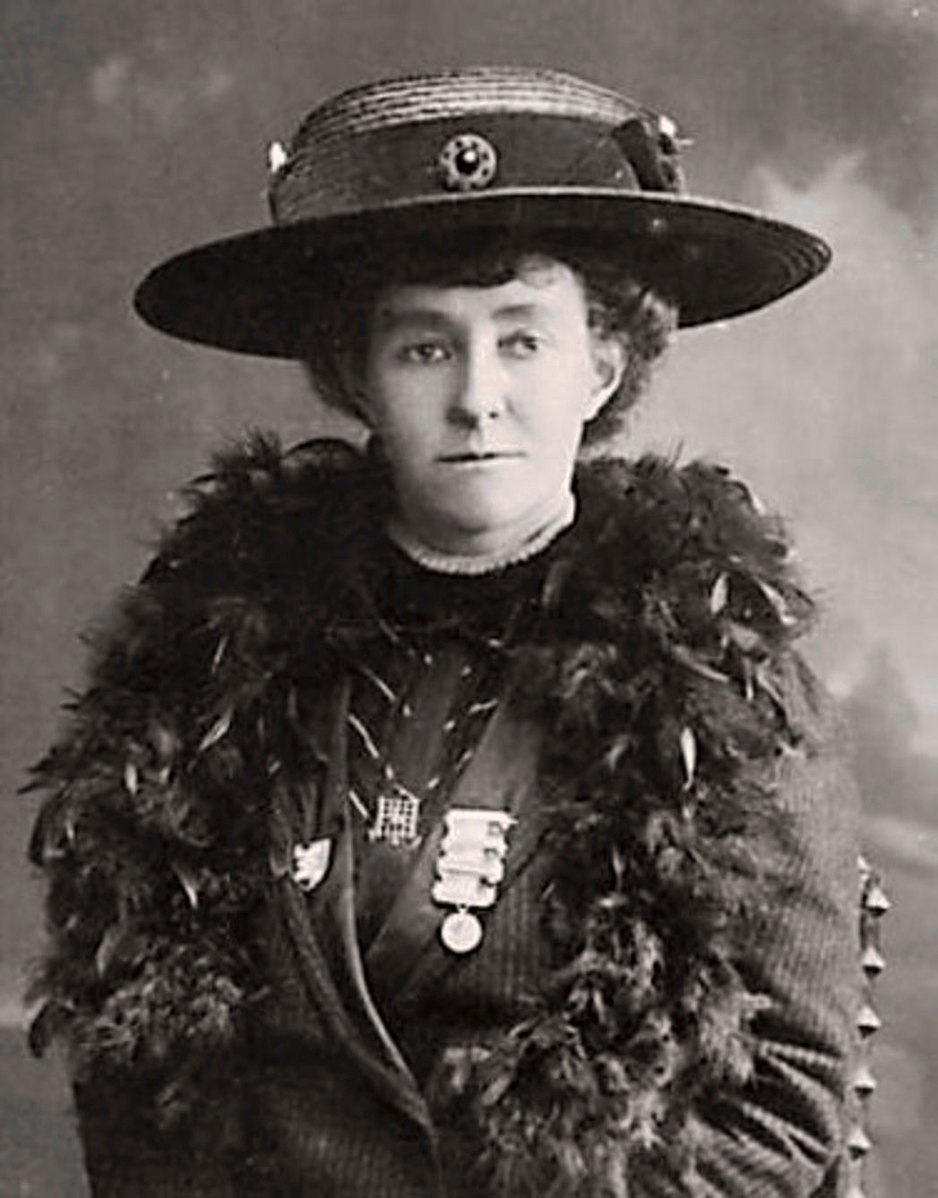 By Becky Male, @beccamale
Joining Wikipedia was one of those things I'd thought about doing from time to time – I'd come across an article that was woefully short and think to myself "someone should probably do something about that". But fear of accidentally breaking something stopped me.
But then it's International Women's Day, and Women's History Scotland, Protests & Suffragettes and Wikimedia UK are organising an Editathon to get some of the information P&S has found – they've created fantastic educational resources on the Scottish suffrage movement – added to Wikipedia. This is the Knowledge Gap: even when things are known about women, that knowledge hasn't made it on to Wikipedia. It's most people's first port of call for new information, which makes this a big problem.
So I signed up and did the intro tutorial. A misspent adolescence on LiveJournal meant the leap from basic HTML to editing in source was fairly small. And there's something about sitting in a Zoom call of two dozen women, all a bit nervous about this process too and being told "It's okay, you really can't screw this up that badly" that's genuinely reassuring – failure's a lot less scary when you've got backup.
Offline, I volunteer at Glasgow Women's Library digitising artefacts. Creating the article on the Suffragette Penny sounded like a perfect extension of that. But it was wisely suggested that I should pick an existing article for my first. The Hunger Strike Medal needed work and was similar enough to get me started.
I studied the Cat and Mouse Act for GSCE History so I already had some background knowledge of the suffragette tactic of hunger striking. I cleaned up the lead, separated the information into sections and added a few other interesting titbits – as I learned at the Editathon, Wikipedia users love trivia. But the biggest change I made was to the list of medal recipients.
The medal was the WSPU's highest honour – not only had a woman been gaoled for her beliefs, she'd risked her life and health for the cause. The hunger strikes and subsequent force-feeding by prison authorities contributed to early deaths, caused serious illnesses, and destroyed women's mental health. They suffered horrifically and their sacrifices deserve to be remembered.
The list is now over 90 names, each one sourced, each medal confirmed. Some I found in books, maybe just one line about them. Others I found with a Google search, the suggested images showing me new medals the deeper I went, leading me to the sites of auction houses and local museums. My favourites, though, are in newsreels from 1955, women well into their 60s still proudly wearing their medals.
There's another 60+ hunger strikers whose medals haven't been found yet. Some names I moved to the Talk page if the evidence doesn't support them on the list. I can't say for sure that this is the most comprehensive list of WSPU hunger strikers but I think it's likely – I certainly haven't found one anywhere else.
And I've still got that Suffragette Penny article to write.