By Dr Lucy Hinnie, Resident at the Royal Albert Memorial Museum and Connected Heritage Project Lead
Since early 2023 I have been working with the Royal Albert Memorial Museum (RAMM) and GLAM-E Lab in Exeter as their Wikimedian in Residence. These so-called 'mini' residencies are a key part of the Connected Heritage project: you can read all about Leah Emary's experience as Wikimedian in Residence at the Mixed Museum here.
About RAMM and GLAM-E
The RAMM is the largest museum and art gallery in Exeter. It was founded in 1868 and holds over one million items. It was Museum of the Year in 2012. I have been working with Research Assistant Dr Francesca Farmer: Francesca is based within the GLAM-E Lab, part of The Centre for Science, Culture and the Law (SCuLE) at the University of Exeter. We have received support and guidance from Dr Andrea Wallace, Co-Director of the GLAM-E Lab. GLAM-E is 'a joint initiative between the Centre for Science, Culture and the Law at the University of Exeter and the Engelberg Center on Innovation Law & Policy at NYU Law to work with smaller and less well-resourced UK and US cultural institutions and community organizations to build open access capacity and expertise'.
So what have we been doing? Our aim at the outset was for the Residency to scale up current open knowledge practice at RAMM. Dr Richard Nevell, Project Manager, had worked with Dr Wallace previously on the Cast In Stone project, and it was from this collaboration that ideas grew.
Supporting Image Uploads
As part of the Lab's ongoing work with postgraduate students, earlier this year we supported the upload of a selection of images from the University of Exeter Special Collections.
They are images from Christopher Saxton's 16th century atlas of England and Wales, and are of incredible quality. If you enjoy cartography and/or having a peek at old names for places, these will definitely be of interest to you. You can see the full selection here. If you live in England, you may even be able to spot where you live now.
By integrating these images more widely across Wiki platforms, we have been able to drive more traffic towards Special Collections, and increase viewer numbers.
Upskilling Volunteers
From April 2023, we worked with a group of digital volunteers at the Museum, providing a three-week introductory course to Wikipedia and Wikimedia Commons. Volunteers ranged from school leavers to those of retirement age, and had a vast array of experience and interests. Over the course of three weeks, we covered the basics of editing, common questions about Wiki and cultural heritage, and how to plan and formulate impactful edits. This course culminated in an online editing event in May 2023.
We were so taken with the material that we uncovered during this editing session, particularly the work of local historians on Devon Women in Public and Professional Life, 1900–1950: Votes, Voices and Vocations (available via Open Access here) that we have arranged another, larger-scale event in September: Devon in Red!
Devon in Red
Devon in Red is a public facing Wikithon in which authors of Devon Women in Public and Professional Life, 1900–1950: Votes, Voices and Vocations will speak to local volunteers and interested members of the public about their experience of researching this book, with an aim of adding even more information about these exceptional women to Wiki. Many of the women featured in this book do not have their own Wiki pages, and provide fascinating insight into Exeter's history.
If you are local to Exeter, you can register for the event here. Please note that some small bursaries are available to enable attendance for those who would otherwise be unable to attend. Please contact us at connectedheritage@wikimedia.org.uk for further information.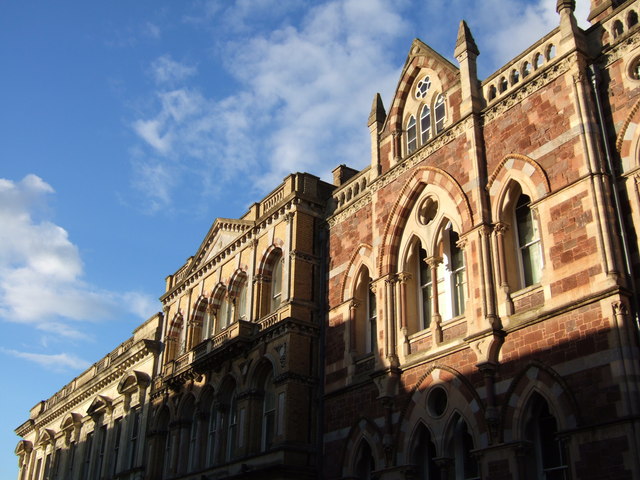 Establishing a Legacy
As we move towards the end of the project and the residency, I am working closely with RAMM to develop and circulate materials for volunteers and staff in the future to take charge of their own Wiki training, and to embed digital practice in the Museum going forward. Working with RAMM on this project has been a great pleasure and I am confident that exciting things are on the horizon for both RAMM and GLAM-E in terms of Wiki activity and collection access.