Come to an event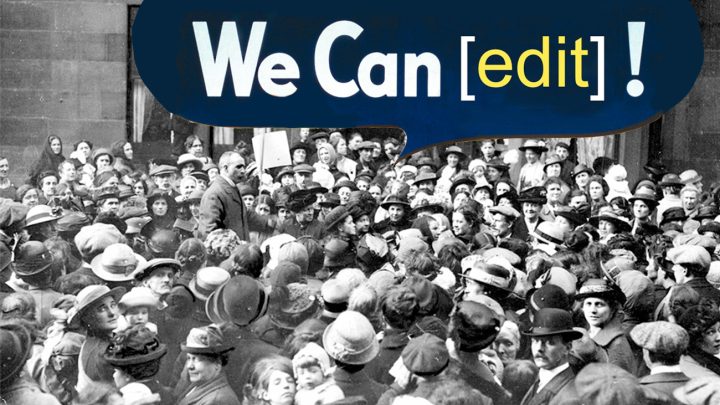 Finding volunteering opportunities near you can be tricky. But when attending an event with Wikimedia UK, you can choose whether to go to an in-person event at one of our partner organisations or take part from the comfort of your own home. We've hosted volunteer editing in museums, schools, libraries, and offices. What matters most about volunteering with Wikimedia UK is not the location, but the knowledge you can bring to the table. And if you feel like you don't have a specialist subject, we partner with experts who can help point you in the right direction.
Our work is done in collaboration with partner organisations and community groups. We deliver tailored in-person and online training in the Wikimedia projects.  These events can be called Editathons, Wikithons, or Wikipedia Workshops. There's no set format, but they usually include a training session led by a Wikimedia UK trainer, followed by a period of focused editing on a particular topic with expert help on hand.
Our most common events are Wikipedia Editathons – we run training for particular events, such as International Women's Day, Art+Feminism , or Black History Month, and also for particular communities, such as the Women's Classical Committee, or Code The City in Aberdeen.
If you're interested in running an event, please get in touch with us here.
Events
| | | |
| --- | --- | --- |
| 7th Dec 2023 | | |
| 9th Dec 2023 | | |
| 10th Dec 2023 | | |
| 15th Dec 2023 | | |
| 20th Feb 2024 | | |
Subscribe to our newsletter
Get the latest news about Wikimedia UK
Trust and safety
Wikimedia UK believes that all interactions with the Wikimedia projects should be free of harassment, abuse, discrimination and other forms of unwelcome behaviour.