Written by the Punjabi Wikimedians User Group
UK based Punjabi writer and photographer, Amarjit Chandan opened up images from his archive. Aside from images photographed by him, the archive includes images from his father, Gopal Singh Chandan, a full-time photographer and other public domain images.
Amarjit Chandan has a Wikipedia account of his own and has tried himself adding images to Commons in the past years. Punjabi Wikimedians User Group approached him to see what help he needed, also asking if he'd be interested in releasing further content.
Punjabi Wikimedians User Group collaborated with Wikimedia UK to execute this project. As the collection had a connection to both affiliates, it felt like a great opportunity to collaborate. Amarjit Chandan was more than glad to give his photographs but he needed support to create multilingual Metadata regarding the photographs, handling the captions and helping with the upload. Multilingual metadata was important to include as it helps the Punjabi community to search and access the data easily. User:Gurdeepdali who is an independent photographer worked as an online Wikimedian-in-Residence for the project.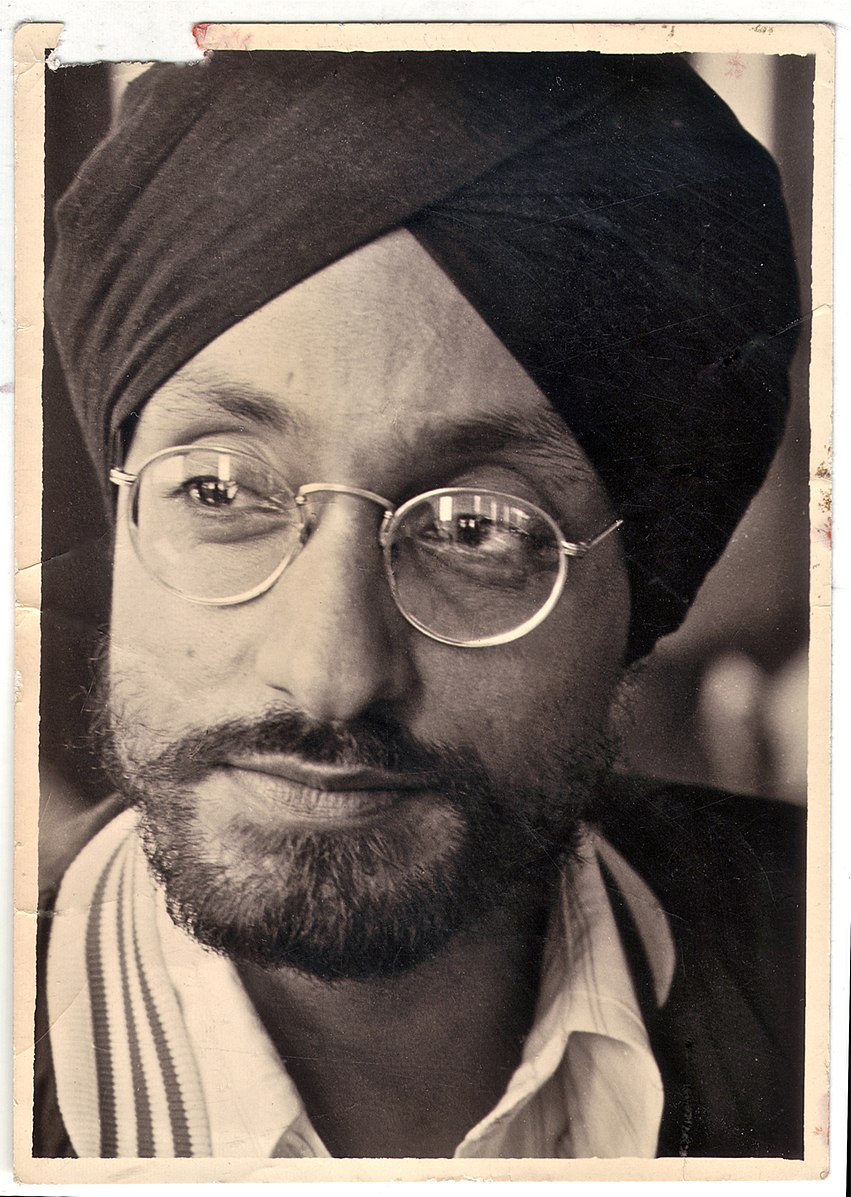 As of 19 June 2021, a total of 471 images have been uploaded to Wikimedia Commons and at least 54 distinct images (11 % of the total images) are being used across languages and projects with the maximum images being used on Punjabi Wikipedia followed by English Wikipedia and Wikidata. More photos followed.
Aside from helping illustrate articles on Punjabi personalities on Punjabi and English Wikipedias, the images help capture lives of Punjabis across three continents. Chandan was born in Kenya where his father was a political activist as well. He moved to India at the age of eleven in 1957 and eventually migrated to the UK in 1980.
In 2020, both collaborators were excited to start work on it then in 2020, but the pandemic, COVID-19, meant we couldn't run in-person events that were planned for this. We still went ahead with the wiki content work, and Punjabi Wikimedians are currently planning to organise an online editathon to add more photographs to relevant Wikipedia articles. You can get in touch with gillteshu@gmail.com or sonichotian@gmail.com for any future plans, and we welcome any multilingual editors who can help add the images to articles in various languages.
If you're interested in how you can get started with your own cultural heritage project as part of a GLAM organisation, we've got a series of free webinars for any cultural heritage professionals. There's just two more webinars in 2021, on the 9th November and the 2nd of December, sign up here.