November 29th sees the return of Giving Tuesday, where for 24 hours, Wikimedia UK will be calling on the generosity of our supporters to raise funds for our work in promoting and developing knowledge equity.
Knowledge equity refers to the expansion and diversification of valued knowledge. It looks to engage with the understandings, expertise and experiences of communities who have historically been excluded from social discourse.
Systemic bias and historic repression are key reasons for this marginalisation, yet by increasing knowledge equity on platforms like Wikipedia we all benefit from the shared resource we've improved.
Since its creation in 2001, Wikipedia has developed into a central hub for the world's knowledge to coexist, accessed across the planet and enabling us to learn, contribute and share. As the validity, trustworthiness and editorship of Wikipedia has grown, so has its reach and diversity of content. With over 260 million page views per month, the online encyclopaedia has become an almost all-encompassing source of information.
Helping Wikipedia to represent the sum of all human knowledge is no simple task however. The systemic biases and cultural inequalities we see in the world around us are reflected in Wikipedia's content. These biases are widely varied, relating to gender, culture, geography and religious worldviews among others. In addition, the biases on Wikipedia and its sister projects like Wikidata are both internal and external. Factors such as the availability of published sources, internet accessibility and political censorship result in a highly unbalanced level of engagement with Wikimedia across the world, the result being that European and North American issues and culture are covered more extensively.
Knowledge Equity is a strategic focus for Wikimedia UK – our work in this field has resulted in a significant impact on the breadth and quality of cultural content on Wikimedia projects, as well as the diversity of groups and communities engaging with open knowledge. Together with key collaborators we have worked extensively on closing the gender gap, preserving minority languages, and delivering projects that increase access to underrepresented cultural heritage.
Our work with community groups, museums, galleries and educational institutions has made significant contributions to addressing inequality and knowledge gaps on Wikipedia.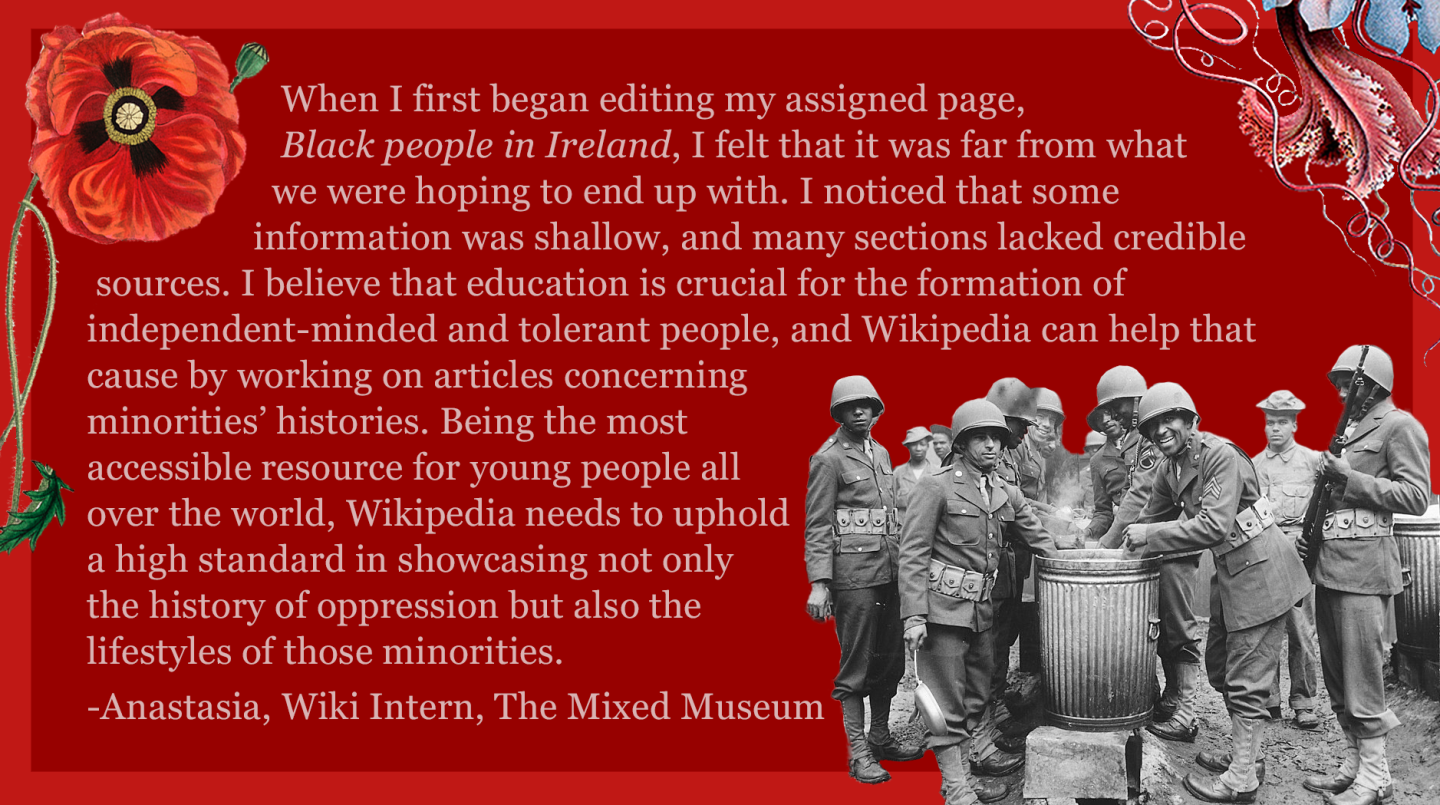 For example, our partnership with the Khalili Collections – launched in 2019 – led to a research project in 2021 focusing on the diversity of visual arts content on Wikipedia. The research undertaken by Dr Martin Poulter and Waqās Ahmed highlighted significant biases, showing that Wikipedia gives many times more coverage to visual art from the Western tradition than for all other cultures' visual art combined. Through this research, we have been able to propose actions that will give Wikipedia a more global perspective on visual arts. It also highlights to the global community of editors where the knowledge gaps lie, resulting in work to significantly improve articles on previously underrepresented culture.
Through a University Arts London (UAL) staff secondment, the Decolonising Wikipedia Network was formed. The network ran training events for staff and students so they could play an active role in the decolonisation of knowledge, making their Wikipedia editing a form of knowledge activism. We also run our annual Celtic Knot conference, showcasing innovative approaches to open knowledge and open data that support and grow Indigenous language communities
Supporting Wikimedia UK for this year's Giving Tuesday will enable us to continue engaging new organisations, communities and individuals to deliver impact through these unique projects. Together we can support communities across the UK to create and share knowledge, wisdom and experience where systemic bias and other barriers have previously inhibited representation.