Volunteer roles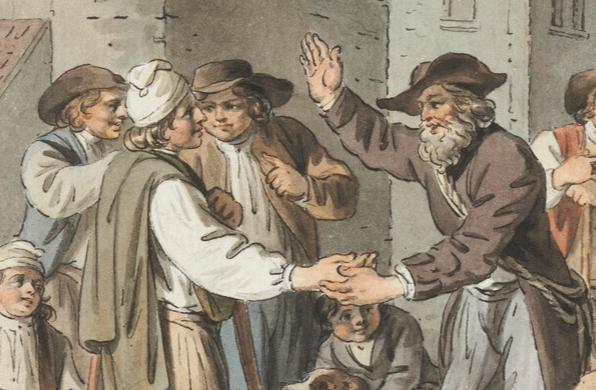 As well as supporting the community of volunteer Wiki editors, our highly-valued volunteers help us to deliver Wikimedia UK's strategic aims.
95% of volunteers would recommend volunteering with Wikimedia UK
87% of volunteers say they have developed new skills through volunteering with Wikimedia UK
What our community says:
"…Wikimedia volunteering has helped me share the power of shared open knowledge, and create opportunities for others to contribute to that shared open knowledge."

"Helping to address gender bias and improve knowledge equity by ensuring that marginalised groups and diverse voices are reflected in the encyclopaedia."

"I enjoy having a feeling that I can influence fairness in policy. I enjoy meeting others across the sector (and) learning about how the organisation works."
All of us have knowledge to share. Here's how you can join our global community.
Volunteering as a community leader
We are looking for knowledge activists who are passionate about diverse and open knowledge. Our community leaders extend our work to underrepresented communities, helping them shape the knowledge shared about them on the Wikimedia projects. We work with volunteers who are keen to contribute in many different languages, and seek to increase representation of different communities and cultures in our open knowledge platforms. All volunteers should be committed to our Safe Space Policy.
We offer our volunteers support in delivering community projects, micro project grants, compensation for expenses and relevant training. We are keen to hear from all prospective or returning volunteers who have ideas for projects, and suggestions for ways in which they can offer their expertise to the Wikimedia community. If you have any questions, please email our team at volunteering@wikimedia.org.uk or fill out the form.
Volunteering as a trainer
Wikimedia UK delivers training in the Wikimedia Projects to a range of groups and organisations across the UK, both in person and online. Training is provided by staff, and also by a team of volunteers who have attended one of our Train the Trainer courses.
Successful applicants to our Train the Trainer programme will have familiarity with one or more of the Wikimedia Projects, however experience has shown us that a good trainer has excellent communication skills, the ability to build rapport with trainees, and a friendly, outgoing demeanour. They should also be committed to our Safe Space Policy.
We run Train the Trainer sessions annually, with our last one taking place in December 2022.
Trainers are encouraged to seek out their own leads, as well as responding to requests from us, and we ask them to commit to running at least two training sessions per year. We can also provide access to resources for trainers.
Volunteering as a trustee
Our Board of Trustees is responsible for the governance of the organisation. Most trustees are elected at the Annual General Meeting, while some may be co-opted to meet particular skills gaps. To run for a position on the Board, you must be a member of the charity. Our AGM is held annually in July.
As well as attending board meetings, Trustees may also be involved in subcommittees, or on particular pieces of work in accordance with their skills and interest. Our Trustees adhere to the Trustee Code of Conduct.
Events
| | | |
| --- | --- | --- |
| 7th Dec 2023 | | |
| 9th Dec 2023 | | |
| 10th Dec 2023 | | |
| 15th Dec 2023 | | |
| 20th Feb 2024 | | |
Trust and safety
Wikimedia UK believes that all interactions with the Wikimedia projects should be free of harassment, abuse, discrimination and other forms of unwelcome behaviour.