Connected Heritage
Heritage organisations of all sizes are invited to attend a webinar hosted by Wikimedia UK to deliver digital skills training to organisations across England and Wales.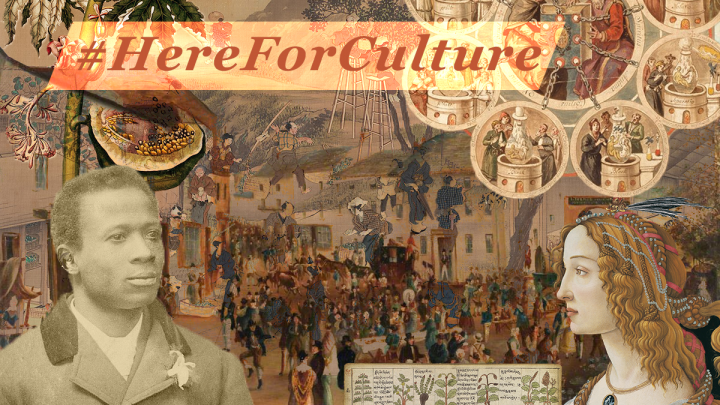 Wikimedia UK received funding from The National Lottery Heritage Fund Digital Skills for Heritage Initiative in 2021. The two year Connected Heritage project aims to raise digital skills and confidence across the UK heritage sector.
Wikimedia UK has helped heritage organisations of all sizes in England and Wales to improve their digital skills training and share their knowledge through the Wikimedia projects
About the project
Our introduction webinars showcase what the Wikimedia projects and digital skills can offer organisations in galleries, libraries, archives, and museums (GLAM) heritage context. We cover open knowledge, the digital skills gap, digital preservation, and more.
Read all about the project in the blogs below. Or sign up for the newsletter to receive webinar dates and new developments.
Getting involved
When participants sign up to a webinar they receive the Connected Heritage resources. For some organisations attending a webinar is enough for them to start work in their organisations independently. Others work directly with Wikimedia UK through activities like editathons, potluck wikithons, advocating for open knowledge in their organisations, or uploading and editing collections' content onto the Wikimedia projects.
Partnerships
While the webinars are free for anyone working in the cultural heritage sector to attend, we will form further projects with those with collections or knowledge that is underrepresented online.
People jump in at any stage, depending on how familiar they are with wiki.
Ideally, we want to work with small or medium-sized cultural organisations engaged with underrepresented heritage. The project also focuses on making lasting changes to working practice in terms of openness. So we are also working on influencing partners to continue contributing to wiki projects even after we are no longer involved. Digital skills and preservation are very important in the projects we take forward.
If in doubt, email connectedheritage@wikimedia.org.uk and one of us will advise how to start your journey, or book a chat directly on Calendly.
Trust and safety
Wikimedia UK believes that all interactions with the Wikimedia projects should be free of harassment, abuse, discrimination and other forms of unwelcome behaviour.