We are working through bugs on the Wikimedia UK wiki site, so are temporarily posting the winter newsletter here. This issue will be published on the usual Friends' Newsletter wiki page in the new year.
Welcome
Season's greetings! Welcome to Wikimedia UK's Winter Newsletter 2021. As we come to the end of another strange and rather difficult year for many, we are very grateful for the continued support of our donors, members and volunteers. You and our partners have made it possible for us to continue delivering creative and inclusive projects and programmes that open up knowledge, and enable more people to benefit from the Wikimedia projects. During a year of mostly remote working, we have welcomed three new members of staff as well as new Wikimedians in Residence at the British Library, National Institute for Health Research and the University of the Arts London. We took part in the Big Give Christmas challenge for the first time, and were delighted to achieve our fundraising target. We developed a new Equity, Diversity and Inclusion Framework and Action Plan, and have also drafted our new organisational strategy for 2022 – 2025, with input from our community. Thank you for all your support, and I hope you enjoy reading our final newsletter of 2021. The staff team and I are sending you our warmest wishes for a safe festive season.
Lucy Crompton-Reid
Chief Executive
UK chapter focus
Due to take place in early 2022, we're running another course of Train the Trainer. Volunteer trainers play a key role in the delivery of Wikimedia UK programmes, helping us to achieve our strategic objectives by delivering Wikimedia project training to new and existing editors across the country. Demand for training often outstrips staff capacity to fulfil, and we're conscious that our existing networks do not always allow us to reach all the communities with whom we'd like to work. In the past, we've offered our main Train the Trainer programme as a 3-4 day in-person training course, and it has often focussed on training design and pedagogy. This time however, we're taking a slightly different approach, which we hope will offer more flexibility to our volunteer trainers, and which we have developed in response to feedback from the community, and from partner organisations. The aim of this round of training will be to equip Volunteer Trainers with the skills, experience and resources to deliver a standard 'Introduction to Wikipedia', such that would take place at an online editathon or wiki workshop.
Wikimedia UK works on a three year strategic planning cycle, and we are now developing our new strategy for 2022 to 2025. We've held meetings with the staff, board, and wider community to develop the new strategy. Our schedule is aligned with our application deadline for funding from the Wikimedia Foundation, for which we'll be applying for multi-year funding for the first time. While our strategy is still being finalised, we're expecting to continue our work in themes such as knowledge equity and information literacy, while also increasing our focus on data and information on both the climate crisis and environmental conservation.
Events and projects you can join
The Connected Heritage project had an excellent turn out in 2021 and will be continuing into 2022. Over 100 participants took part in the free hour long webinars, tailored specifically to those working in the heritage sector. There was also a follow up session for 12 participants who wanted further training. The webinars covered open knowledge, the digital skills gap, digital preservation and how Wikimedia UK is addressing those issues. Participants were provided with access to resources and materials to take back to their organisations, and the opportunity to follow up with the project and engage in partnership. In 2022 there will be more webinars on the 18th January, 2nd February, 17th February and 4th March, and an International Women's Day Potluck Wikithon on Friday 11th March.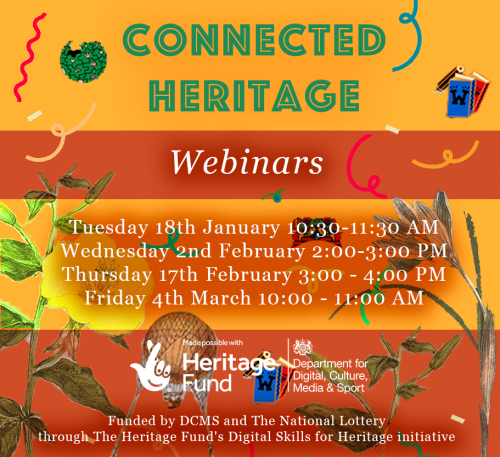 #WikiForHumanRights will return from 15th April through to 14th June 2022. This year's focus is on the Right to a Healthy Environment. The environmental crisis is getting more complex and humanity needs to make thousands of big and small decisions to address it. As the UN Environmental Program described it, we need to make "Peace with Nature" and protect the human rights of the most vulnerable. Wikipedia and other platforms need to fill the knowledge gaps at the intersection of sustainability and human rights in every context and language. The world needs access to reliable information about the link between environmental sustainability and human rights. We encourage individuals or organisations interested in the campaign to organise activities around the intersecting themes of human rights and the environment.
#1Lib1Ref is back for 2022! Abbreviated from 1 Librarian for 1 Reference, 1Lib1Ref calls on librarians around the world, and anyone who has a passion for free knowledge, to add missing references to articles on Wikipedia. #1Lib1Ref runs every January 15th to February 5th and every May 15th to June 5th.
Our work in partnership
We've helped the National Institute of Health Research recruit a new Wikimedian in Residence. The initial proposal was for a six month placement with the potential to extend. The residents will help the Institute share health information to a larger audience, train staff in editing the Wikimedia projects, and scope out what information the Institute has.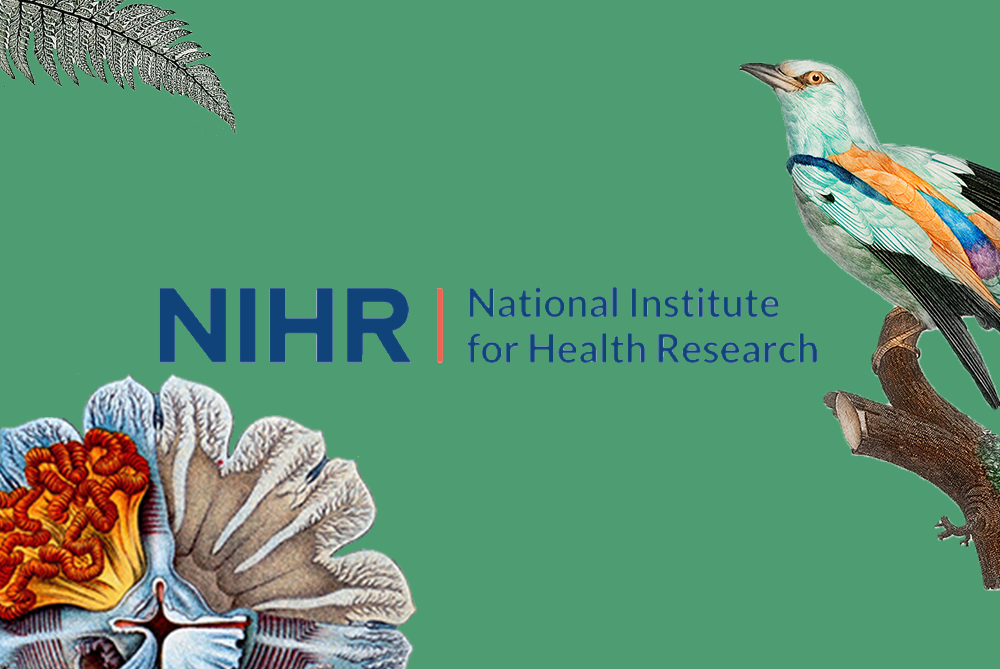 We ran an editathon in partnership with the University of Leeds for Black History Month, citing African scholars on Wikipedia. The aim was to increase the representation of African scholars and sources across the Wikimedia projects, with a suite of resources available to the students and staff who attended. 269 citations from African scholars were added to Wikipedia, with 26 articles created, and 116 articles edited.
The Wikimedian in Residence at the British Library, Dr Lucy Hinnie, who is also a project lead for Connected Heritage, has been running Wikimedia workshops for library volunteers. Lucy's been working on a number of fascinating projects such as the Agents of Enslavement data project which was covered by The Guardian; the Canadian Copyright collection – a significant collection of Canadian photographs that were received between the years 1895 and 1923; the India Office Records project; a Bengali Wikisource collaboration, and the relabelling of historic materials in line with modern thought and vocabulary.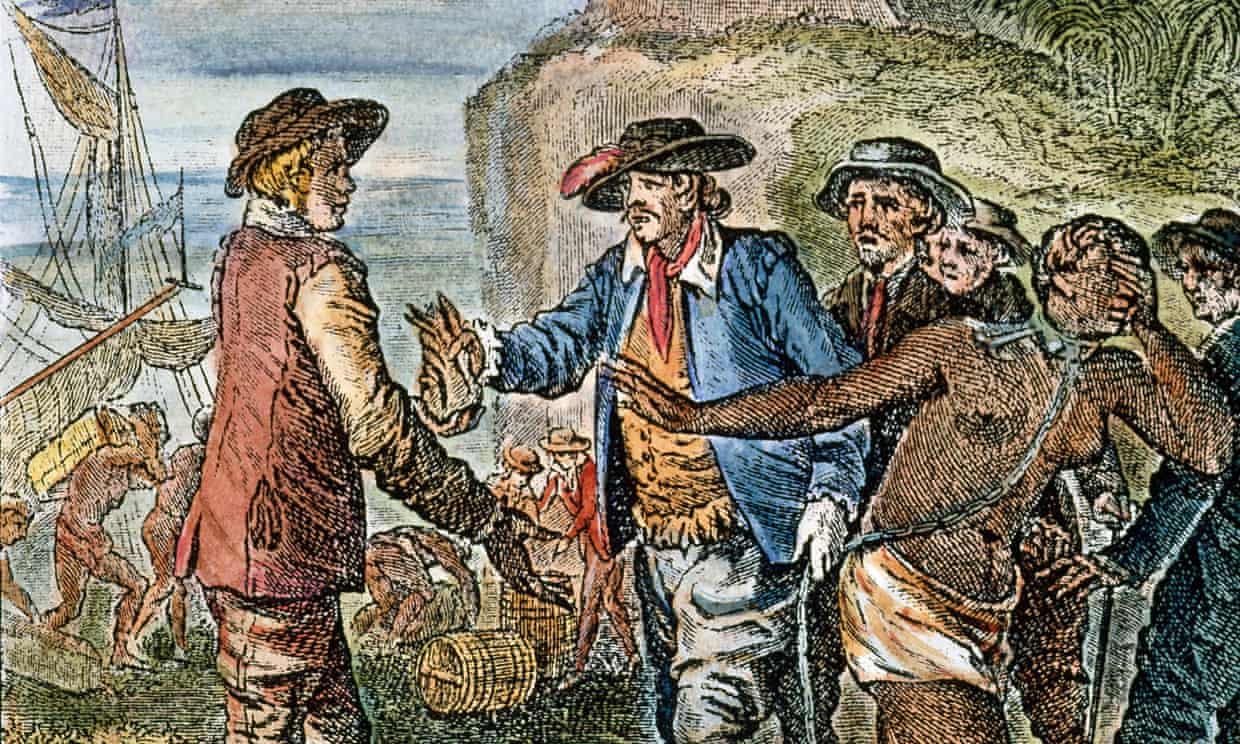 Dr Martin Poulter, Wikimedian in Residence at the Khalili Collections, and Dr Sara Thomas, Scotland Programme Coordinator here at Wikimedia UK, hosted a series of online Wikidata workshops. There was a workshop for beginners, a more advanced workshop, a workshop for the Education sector, and one for the GLAM (galleries, libraries, archives, and museums) sector. Wikidata is much easier to understand and has more interesting and varied content than most databases, so it is a good place to start when considering how knowledge can be represented by computers. It can create interactive educational visualisations on all sorts of topics and adding to Wikidata is already used as a platform for educational assignments. It can give a new lease of life to research outputs by joining them up with other information sources in a connected web.
We led a session for the School Library Association (SLA) to give school librarians a deeper understanding of Wikipedia's mechanisms and how it strives to improve, so that they can give informed advice to students on how to approach Wikipedia.
To quote Wikipedia on the subject, The Red Book of Hergest is a large vellum manuscript written shortly after 1382, which ranks as one of the most important mediaeval manuscripts written in the Welsh language. It preserves a collection of Welsh prose and poetry, notably the tales of the Mabinogion and Gogynfeirdd poetry. We've been working with Jesus College Oxford to upload a substantial number of photographs of the manuscript to Wikimedia Commons. You can see the Commons category here.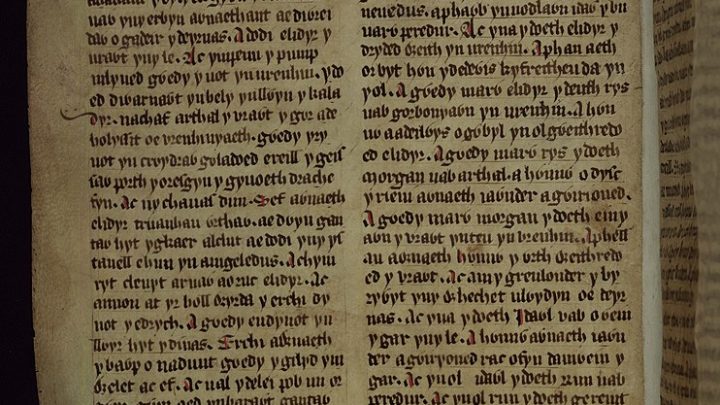 Our Wikimedian in Residence at the Science Museum Group, has also had their residency extended. They continue to collaborate with the Wellcome Collection to get the Science Museum's vast collection of high quality images on Wikimedia Commons. The resident is utilising and training the museum's volunteer network.
The Devil's Porridge Museum ran the Miracle Worker Research Project, working with remote volunteers to uncover the untold histories of munitions workers at HM Factory Gretna during WW1. They've since been making efforts to get the research on Wikipedia, with edithathons in September, October, and November, and the project is set to develop in the New Year.
Further and Higher Education
Our Scotland Programme Coordinator, Dr Sara Thomas, has been working with Edinburgh College on their first ever Wikipedia in the Classroom project. A cohort of around 40 students from the Art & Ethics course worked to create Wikipedia articles on underrepresented artists, learning about open licensing, underrepresentation in the canon, and how this applies to their own practice and reflection.
The Decolonising Wikipedia Network is relaunching, supporting students and staff at University of the Arts London (UAL) to edit Wikipedia through the lenses of anti-racism and decolonisation. This includes (but is not limited to) increasing the visibility and credibility of under-represented and marginalised figures and topics connected to our subject disciplines on Wikipedia. We've helped expand the network from the comms department to the arts department. We hope to see the network continue to grow, and add to their incredible successes such as the over 7000 words they have added to Wikipedia articles.
The University of Sussex has a module for students to take part in, called the 'Education for Development: Aid, Policy and the Global Agenda' module. The students have been working with articles such as education in Indonesia, and will hopefully be taking their text live in the new year.
Occasionally our staff give guest lectures at universities. Dr Sara Thomas returned to The University of Glasgow to lecture on Wikipedia and Information Management, to undergrad students in Digital media and information studies, and another lecture for the postgrad students in Information management and preservation.
The University of Edinburgh's Wikimedian in Residence, Ewan McAndrew, continues to do fantastic work. Over the residency Ewan has recruited a number of interns from the student body, most recently the intent at the Library and University Collections, Joshua Jackson. Together they wrote a report of the library and university's engagement with Wikimedia, which can be found on Commons and offers excellent insight into the value of Wikimedia in higher education. Ewan also liaises with the professors at the university to introduce Wikimedia components into their courses, such as the Reproductive Biomedicine BSc sixth year students workshop, and on the Digital Education MSc course.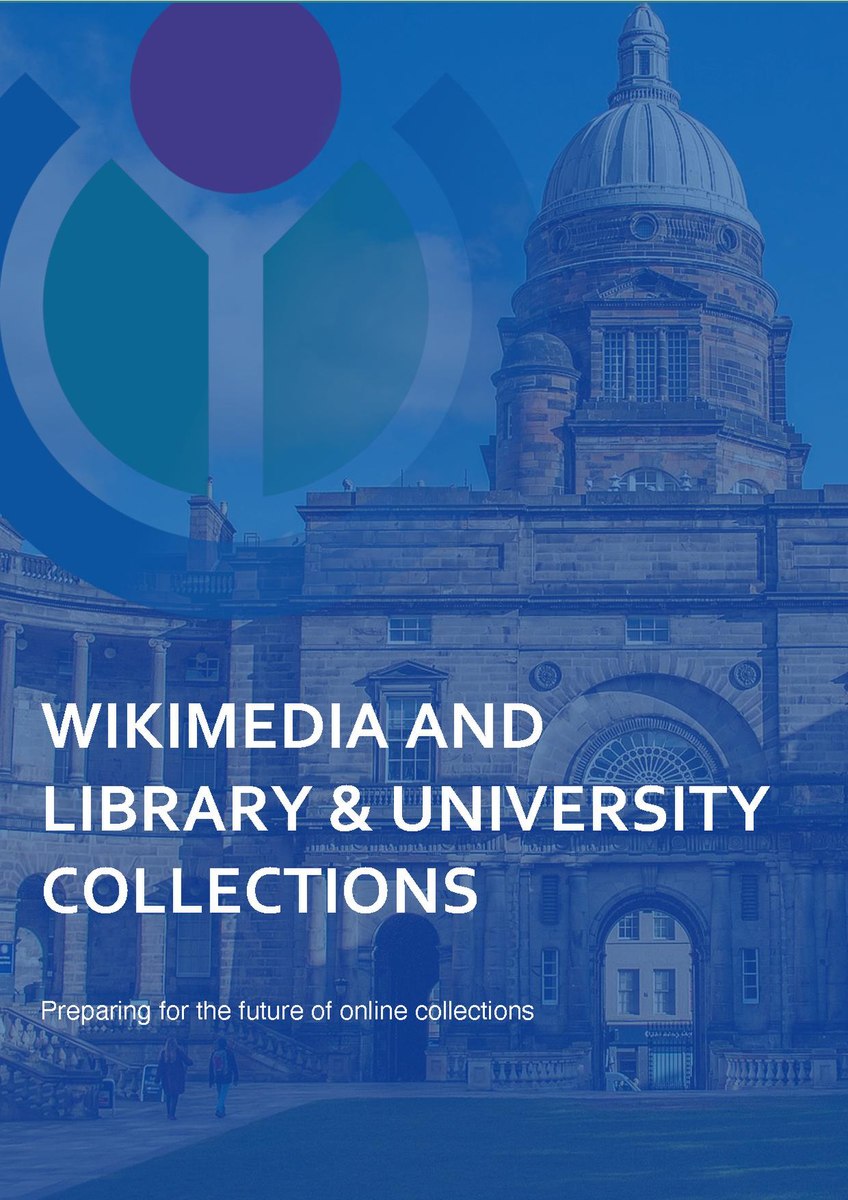 Blog highlights
Our projects and collaborations are many, so while there's not a post for every activity, the 'Our news' page is the perfect home for a more in-depth look at the great Wiki initiatives happening in the UK.
Connected Heritage
The launch of our Connected Heritage project and the three month achievements of the project are live on our blog, with information on how heritage professionals can take part in the 2022 webinars.
Our Chief Executive, Lucy Crompton-Reid, lays out our new way of hybrid working. For the time being we are restricting the number of people in the office at any one time to a maximum of six. Alongside this, we are consulting with all staff individually to determine what their working pattern might look like within this hybrid model. For anyone trying to reach us, email is probably still the best route. Since writing this blog post, the risk of the Omicron variant has further restricted our staff from travelling into the office.
On the 12th October, an international 24 hour editing marathon started in New Zealand to improve the coverage of women in Wikipedia. The relay of volunteering editing reached the UK at 2pm, with an event hosted at the Pankhurst Centre in Manchester as both an in-person and an online event. This blog detailed the editathon for anyone interested in getting involved.
Wikiproject Palestine-Wales was a month-long editathon, which took place in August 2021, between Wikimedia UK and Wikimedia Levant. The event generated a total of 242 new articles. Robin Owain, Wales Programme Manager, details the event.
UK based Punjabi writer and photographer, Amarjit Chandan opened up images from his archive. As of 19th June 2021, a total of 471 images have been uploaded to Wikimedia Commons and at least 54 distinct images (11 % of the total images) are being used across languages and projects with the maximum images being used on Punjabi Wikipedia followed by English Wikipedia and Wikidata. More photos followed.
We had the pleasure of facilitating a meeting for our community to help shape the future direction of Wikimedia UK. We work on a 3 year strategic planning cycle, and we're now developing our new strategy for 2022-25. Our Chief Executive gives an overview.
As referenced above, we invited expressions of interest in our next round of Train the Trainer, due to take place in early 2022. We are delighted to say that we'll once again be partnering with Trainer Bhav Patel.
As referenced above, The National Institute for Health Research (NIHR) has recruited a new Wikimedian in Residence for a six month post is part of a pilot to help the evaluate the opportunities for using Wikimedia to support dissemination of NIHR funded research. We spoke to Adam Harangozo about his role.
Join us
We're very grateful to and proud of the network we've built around our chapter. You can support the governance of the charity by becoming a member, donate to us online, or volunteer on some of the projects above.
We're also on social media if you prefer to chat there, we always appreciate new followers and sharers of our news; Twitter, Facebook, Instagram and LinkedIn.