Welcome
Welcome to the Spring/Summer 2022 newsletter! I hope you have had a good start to the year, and a lovely bank holiday weekend over Easter.
This newsletter is full of information, stories and snippets about Wikimedia UK's work in partnership with volunteers and institutions to open up knowledge, with a particular focus on knowledge equity, information literacy, and climate information. I hope you will find something to inspire, interest or excite you.
On a slightly different note, I have been moved by our community's response to the terrible situation in Ukraine, and pleased to have played a small role in securing safe refuge, in the homes of Wikimedia UK donors, for two families seeking refuge from the war. Thank you to all those who responded to my emails about this in March.
With very best wishes
Lucy Crompton-Reid
Chief Executive
UK chapter update
Going further with student engagement
Over the last few years, Wikimedia UK and partners have been increasingly involved with or have helped with the hosting of internships or student work placements focused on delivering Wikimedia-related projects. We wanted to bring together some examples of this kind of work, explore how these kinds of
placements sit within the ethos of the Wikimedia community, and share what we have learned from these experiences, offering what we have in terms of best practice. The intern case study booklet is aimed at organisations in education or cultural sectors who already work with interns or student placements and want to explore whether Wikimedia-focused internships is a model of collaboration which could be beneficial to them.
Events and projects you can join
Annual General Meeting
The 2022 Annual General Meeting will be held online on the morning of Saturday 9th July. This is an important date for your diaries, particularly if you are a member of the charity (which costs just £5 a year). The meeting will include reports from the board and executive, voting on resolutions and of course trustee elections. There will be an opportunity to ask questions about our work in 2021/22 and to find out more about people standing for election to the board.
Celtic Knot conference
The Celtic Knot Wikimedia Language Conference will return in July 2022 over the 1st and 2nd. The conference aims to bring people together to share their experiences of working on information distribution in minority and minoritized languages on the Wikimedia projects. Our aim is to help people learn how to direct the flow of information across language barriers and support their communities. As in previous years we will have a strong focus on Wikidata and its potential to support languages.
The Celtic Knot is a place where people working on growing and maintaining their communities (on Wikipedia, but also Wikisource or Wikidata) can meet, learn from each other, and support each other on topics like community growth, technical tools, or collaboration with partners. Driven by Wikimedia UK's vision, together with local partners and fellow Wikimedia chapters, the conference carries the experience of five annual editions, including two online events. In each of the first five years, the conference has spotlighted a language or language family, and the participants can learn more about the cultural context as well as the state of the Wikimedia projects in these languages. For the 2022 edition, Wikimedia UK, with the support of Wikimedia Deutschland, will be adopting a broader approach, with an emphasis on skills development for a diverse group of participants.
Our new climate actitvities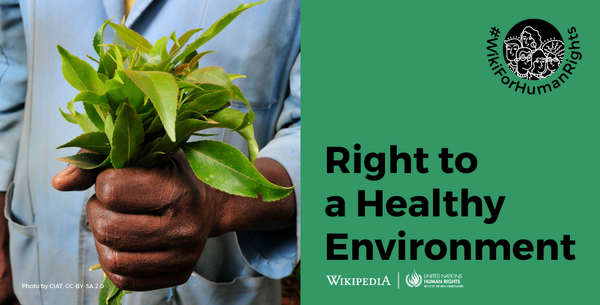 We are excited to announce that WikiForHumanRights: Right to a Healthy Environment is back for 2022. This year, our aim is to ensure that everyone has access to neutral, unbiased and fact-based information on the "triple planetary crisis" of climate change, pollution, and biodiversity loss. Taking part in the competition fits with the growing number of climate and environment based projects Wikimedia UK is taking on. Open access to climate information and data will play an increasingly important role in our shared ability to understand this crisis and act collectively. Running from April 15th through to June 14th 2022, this campaign aims to encourage our supporters, members and volunteers interested in the campaign to organise activities around the theme of environmental sustainability and climate knowledge.
The WikiForHumanRights campaign falls in line with Wikimedia UK's new strategic focus on climate. We will be launching projects and programmes that support our editors, communities and partner organisations that relate to climate change and environmental sustainability. A few of our current projects include:
We have been working with Climate Policy Radar, an open data climate startup to improve Wikidata's ability to support environmental policy work.
In 2021, we ran a 24-hour COP26 editathon with the International Institute for Conservation of Historic and Artistic Works. 52 editors took part, creating 363 edits and resulting in over 150 thousand views worldwide.
We are working with our partners, Natural Resources Wales and Llen Natur to feed localised data directly onto Wikipedia based on the threat of climate change to local communities.
Wiki Loves Earth 2022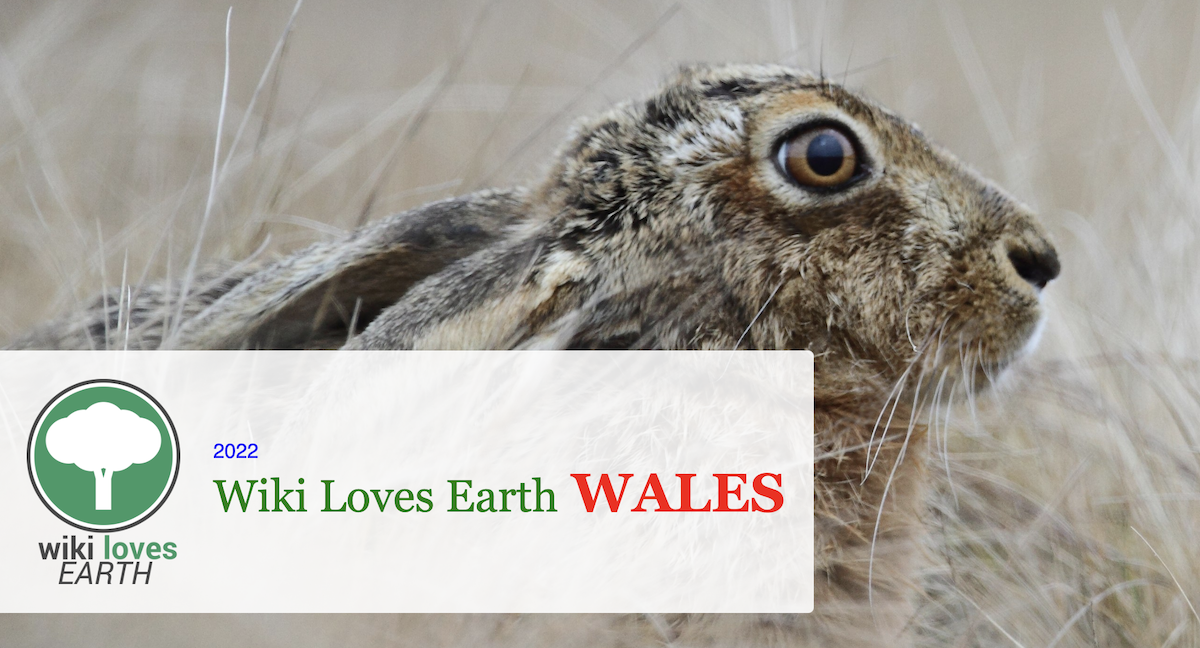 Wales will participate in the Wiki Loves Earth 2022 international competition again this year, and the new website was rolled out last week. Wikimedia UK has again partnered with the National Library of Wales and WiciMon, in organising the work: other partners will be announced this week.
Our work in partnership
Women's History Month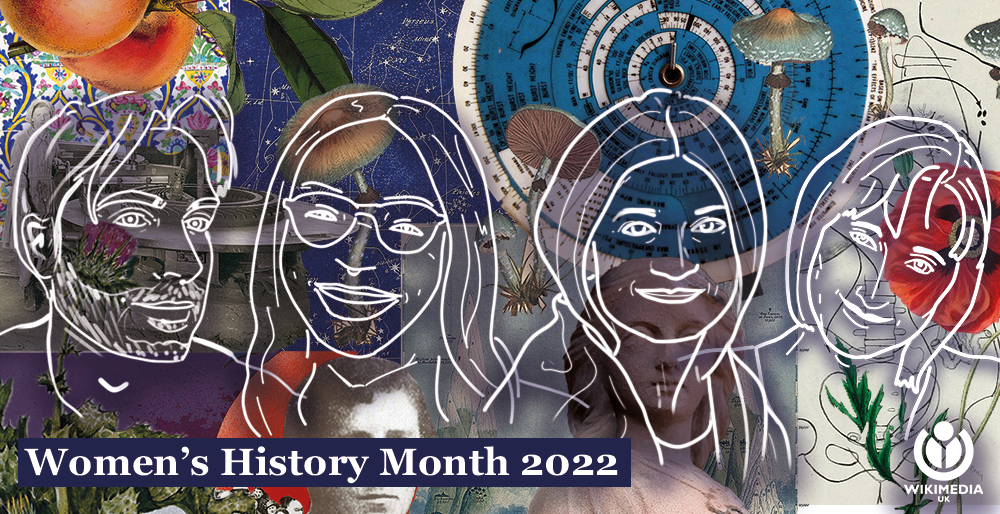 We again did a series of interviews for Women's History Month, showcasing the people and initiatives that are closing the gender gap on wiki projects. There were four interviews, with Helen Close from WES, Hope Miyoba from the Science Museum Group, Ewan McAndrew, Wikimedian in Residence at the University of Edinburgh, along with three students who are involved in the gender gap projects, and finally Monisha Shah, Wikimedia UK's Chair. We were so proud of the work these initiatives have achieved, and encourage you to watch the full series on our YouTube.
We also ran a number of events throughout March for Women's History Month with the help of collaborating organisations:
We ran a Wiki Workshop with the British Library's Eccles Centre and the University of Leeds to make Black women in 20th century theatre more visible on wiki projects. We wanted to expand and amplify knowledge produced by and about Black women, and about gender, feminism and the arts on Wikipedia. At this Wiki editing workshop, participants received training on creating and editing wiki pages in order to communicate the central role played by Black women in British theatre making between 1900 and 1950, women like Una Marson and Pauline Henriques. They were also invited to explore resources that can enable better citation justice for women of colour knowledge producers and greater access to archive collections documenting Black British histories. It's really crucial for us to continue having an intersectional approach to our gender gap work, with women of colour well represented in the activities.
This is also shown in our collaborations with the David Livingston Museum. The David Livingstone Birthplace is the only independent museum in Scotland that is dedicated to preserving the legacy of David Livingstone and examining his work within the complex and painful realities of slavery, colonialism and Nineteenth Century European attitudes towards African people and community groups. Our Scotland Programme Coordinator was glad to join staff and volunteers at the museum for a hybrid editathon focussing on the women connected to David Livingstone, and continuing work on articles that we'd worked on at our last event. The in-person event was based in the new museum, and our worklist was drawn up by museum staff, using their subject knowledge, as well as resources from the museum and elsewhere. The editathon saw 1.44k words added to Wikipedia, and 14 references added.
As part of the National Lottery funded Digital Skills for Heritage initiative, we run webinars to showcase what Wiki-based platforms and the digital skills gained through contributing to them for the GLAM heritage sector. To round up the second series of these webinars, the Connected Heritage team hosted a potluck for International Women's Day. Participants learnt Wikipedia basics and made their first edits. In addition, the event allowed them to see how a Wikithon is run, and how it could work for their organisation and how you can best support the growth of open knowledge. Ideally, participants brought an idea of a topic or theme they wanted to work on. As the date is close to International Women's Day, we encouraged them to bring projects relating to women.
We did a workshop with Protests and Suffragettes and Women's History Scotland to celebrate International Women's Day and the theme of #BreakTheBias, adding and improving entries for Scottish Suffragettes on Wikipedia. ​​We've collaborated with Protests and Suffragettes for quite some time. They're a creative project led by a team of artists, activists, and local historians working to recover and re-voice the histories of women activists in Glasgow, and across Scotland. They create 'artWalks, and public art and creative interventions in the public realm, while conducting archival research and recording oral histories. They work with Wikipedia as knowledge activists. Women's History Scotland is a new partner for us, they've been working with P&S and this is the first in a series of events we'll be doing with them. The event saw 4.36K Words Added to 16 Wikipedia articles, and 92 References Added.
Connected Heritage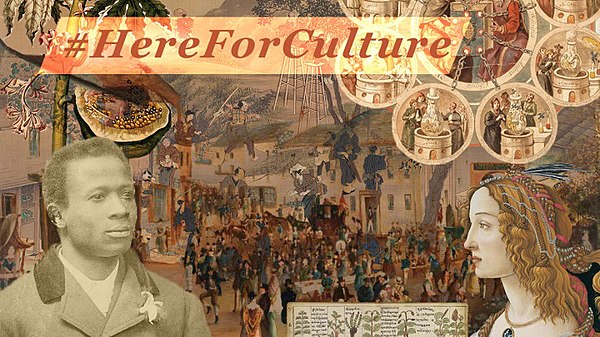 The aim of the Connected Heritage project is to help cultural and heritage organisations share their knowledge through the Wikimedia projects, with a particular focus on underrepresented knowledge. The team have been busy delivering a series of webinars, workshops, and training events. Since the start of the year the project team have been setting up partnerships with really exciting external partners. From our workshops, 52 people have worked together to improve 54 articles which have already been read more than a quarter of a million times.
More than 100 organisations have been represented at our events and our potluck wikithon or International Women's Day was fully booked well in advance. There is a lot of enthusiasm for Wikipedia and the potential for reaching new audiences. There isn't space here to mention all the organisations we've worked with so far, but one highlight has been the work of interns from the Mixed Museum. They edited articles on South Asian people in Ireland and Black people in Ireland, adding important background information. Incredibly, they extended Wikipedia's coverage of South Asian people in Ireland back by three centuries. That was quite a gap to fill and shows how important cultural and heritage organisations are for improving Wikipedia.
International Museum Day 2022
The International Museum Day 2022 Wikidata Competition is part of the Wikimedia events around the International Museum Day on 18th May. Its goal is to improve Wikidata content about museums, including related objects, people and events, in all participating countries and regions.
International Museum Day is an event organised by the International Council of Museums since 1977 to raise awareness that "museums are an important means of cultural exchange, enrichment of cultures and development of mutual understanding, cooperation and peace among peoples." About 20 Wikimedia Chapters worldwide joined their forces to transfer this awareness into free accessible content of Wikipedia and its sister projects. In a joint campaign from 4th-18th May, the national Wikimedia associations and groups invite the community of Wikipedia contributors to edit, update, translate Wikipedia articles in the context or upload pictures. A Wikidata competition completes the offer around the IMD 2022 (see the project page in English).
A landmark for the Khalili Collections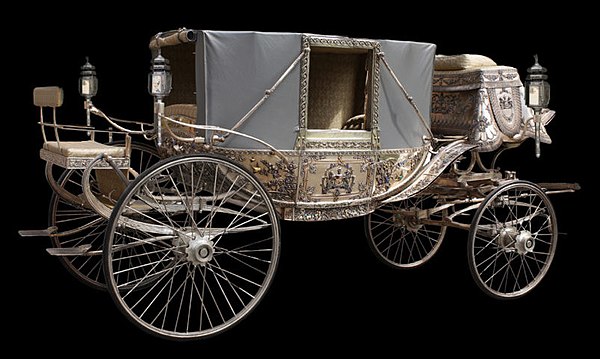 Since February 2020, the Khalili Collections have hosted a Wikimedian in Residence to share their context with the Wikimedia projects. Martin Poulter has been sharing images, writing articles, and helping Wikimedia and the Khalili Collections learn about Wikipedia's gaps in the arts. The residency recently passed a remarkable milestone: images from the Collection have been viewed more than 50 million times through Wikipedia and its sister projects. The residency has also connected with the University of Edinburgh, with students adding images from the Collections to Wikipedia.
Film
Robin Owain, our Manager in Wales has been working with the Welsh community on collating data on films from Wikidata, Rotten Tomatoes etc, preparing a semi automated batch of articles on international films from around 50 languages. The articles will again contain automated templates, bringing live 'feed' of information into the articles, with text being generated on-the-fly, especially that which changes over time (list of awards etc), thus keeping the information up to date and correct.
Extending the NIHR residency
In our winter newsletter we were very excited to announce that we have been working with the National Institute for Health and Care Research to set up a Wikimedian in Residence project. Adam Harangozó started his residency in early December, and has been working with the organisation to identify where their research can have the most impact on Wikipedia. Initially a six-month project, it has been extended for another three months.
You can follow the work of the project on Wikipedia, and Adam recently had an interview with The Scotsman.
Wikipedia goes to university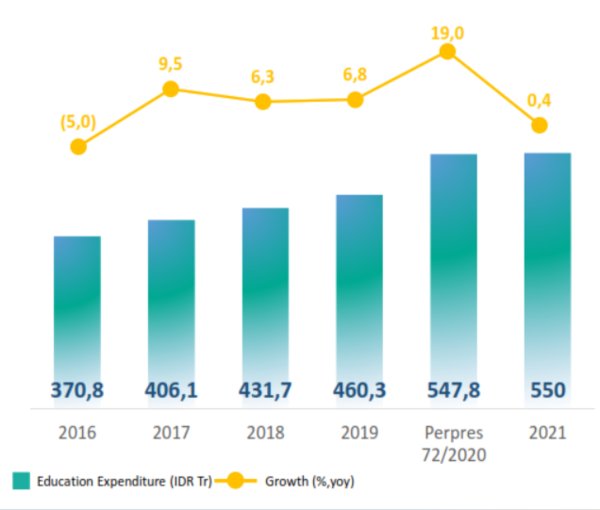 New terms and semesters began at universities across the country earlier this year, with students picking up new modules. Wikimedia UK supports lecturers who want to use Wikipedia in the classroom. There are often conversations with lecturers to help them explore the possibilities, and excitingly this has led to the University of Sussex involving Wikipedia editing in two modules this year. Both run by Nimi Hoffmann, the first for forty first-year undergraduates module ran late last year, and the second module for about a hundred second year undergraduates started this spring. As part of their assessment, the students are writing about education and development. At the University of Derby, we were delighted that Suzanne Nelson decided to again get students editing as part of her MA Journalism course. The module simulates a work placement, and the students are busy writing and due to share their work in May.
The Wikimedian in Residence project at the University of Edinburgh is continuing strongly, and Ewan McAndrew has been supporting students from a variety of backgrounds including Translation Studies MSc, Digital Education MSc, and History of Art.
Join us
We're very grateful to and proud of the network we've built around our chapter. You can support the governance of the charity by becoming a member, donate to us online, or volunteer on some of the projects above.
We're also on social media if you prefer to chat there, we always appreciate new followers and sharers of our news; Twitter, Facebook, Instagram and LinkedIn. You can also follow our blog, which has more details on some of the activities mentioned in the newsletter.